Salsa Lessons in South Beach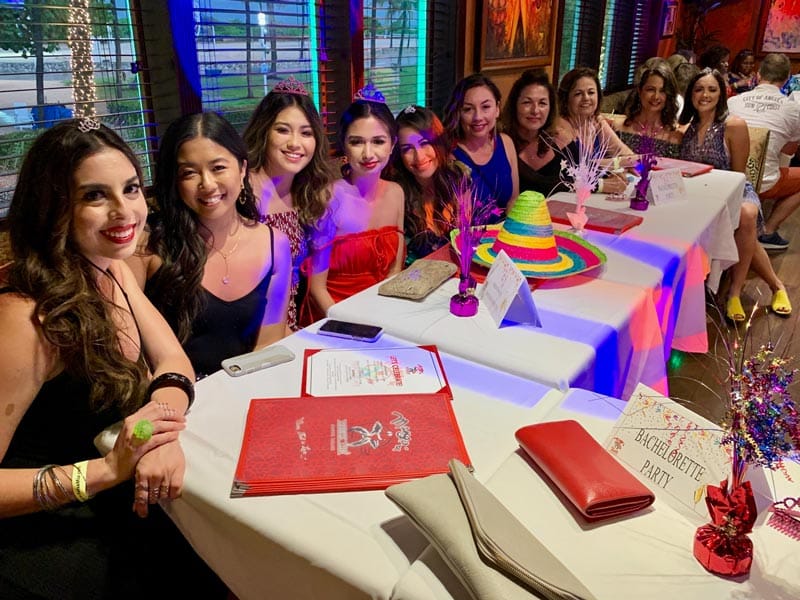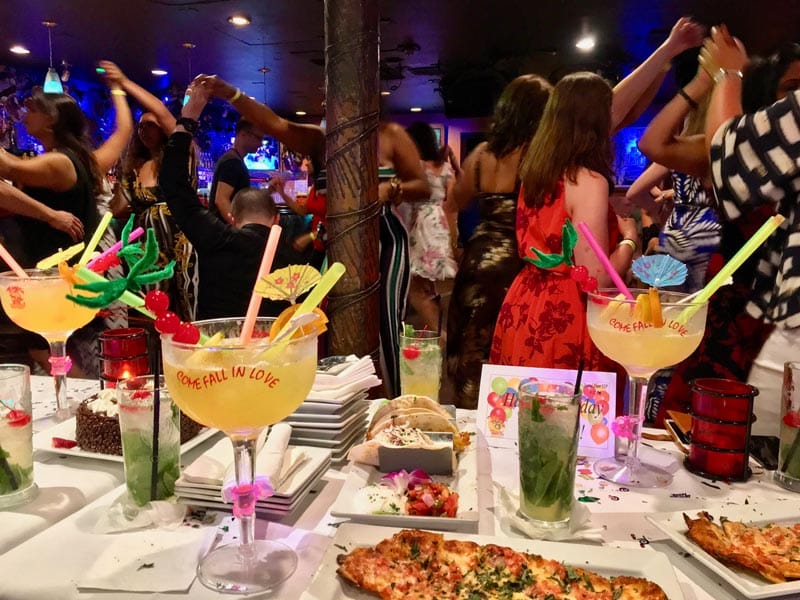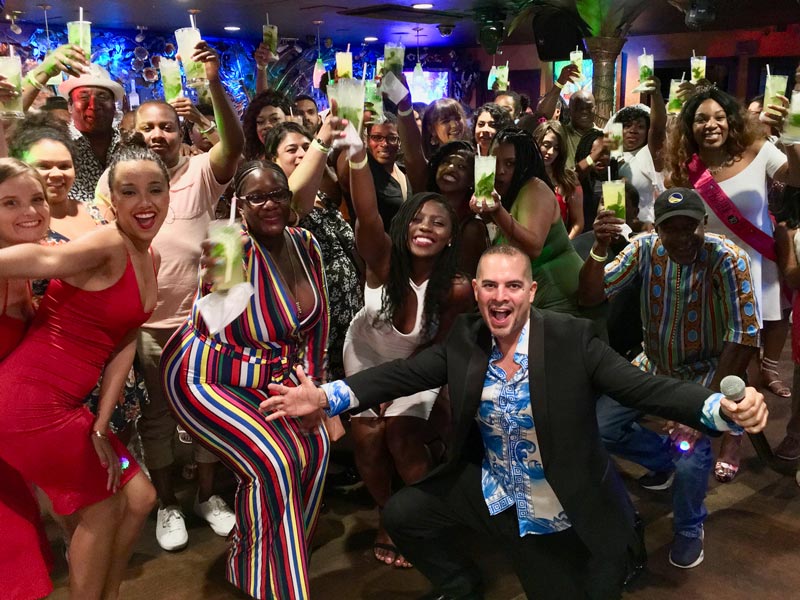 Mingle with mojitos in Mango's fabulous Mojito Room while learning to dance Salsa, Bachata & Merengue! This exciting social event takes place Every Night 7:30 – 10:00 pm and includes beginner Latin dance lessons, 1 Mojito, tasty bites, VIP Nightclub entrance all night, Live Music, Spectacular Shows and a dance floor that is on fire until 5am. A fun and welcoming night out at Mango's that is perfect for everyone! Celebrate your date night, anniversary, birthday, bachelorette or Miami vacation with us.
$59 Includes
Miami's #1 Night Out
Arrival & Table Seating 7:30 – 8:00 pm
Salsa & Bachata Lessons 8:00-10 pm
1 Mojito & Tasty Bites 9:00 pm
Live Band, DJs & Dancing 10 pm
VIP Nightclub Entrance until 5 am
In the Ocean Front Mojito Room
Dinner available for purchase
No experience or partner needed
Celebrations
Sip, Savor & Salsa your way into Miami's bustling nightlife scene with a fantastic Salsa night out at Mango's! Ranked #1 on TripAdvisor, our Salsa night is the true Miami experience perfect for celebrating your anniversary, date night, birthday, bachelorette party or simply enjoying a happy life! Mingle with mojitos and your own table complete with party favors while learning to dance beginner Salsa and Bachata upstairs in our private Mojito room complete with table service, bronze palm trees and a tropical bar. Afterward, dance the night away with new friends and live music with spectacular shows and a dance floor that is on fire until 5am. Let us know what you are celebrating and we will make your night amazing. We have champagne, cakes, and a full menu from appetizers to dessert with excellent and fun service for your special night.
Bachelorette Parties
We have the magic to make your bachelorette party spectacular! Your table will have a personalized name card, lots of fun party favors, menus for everything from appetizers to dessert, cocktails, shots, champagne and bottle service as well as an option to book the Mango's male dancers for the bride to be! This can take place on the stage downstairs afterward or in the private Mojito room